On Sunday 16.10.2022, visitors to the Stavros Niarchos Foundation Cultural Center had the opportunity to watch a disturbing photo exhibition in the Faros hall. The exhibition was about the daily life of animals that suffer and are brutally killed by humans, either because of culture and customs, of industrial breeding processes, or in the name of science or entertainment.
Shocking but honest images full of emotion... even if that emotion is despair.

 The initiative belongs to the NGO A Promise to Animals, which in collaboration with the creator - the award-winning photojournalist Jo-Anne McArthur - offered a unique viewing experience.

 The exhibition otokk place from 11:00 in the morning until 18:00 in the afternoon. In the evening, a special event was held for the NGO's guests.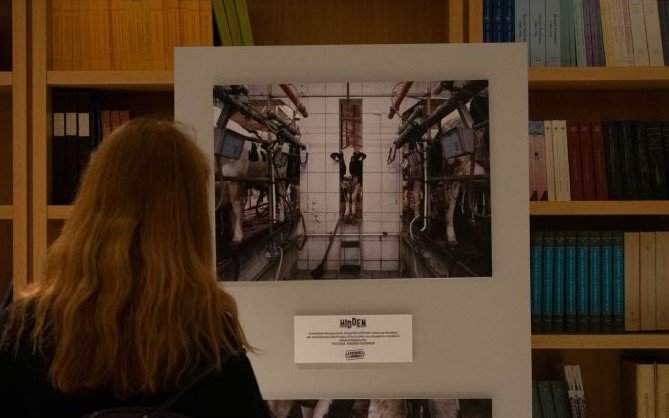 "What we shopuld do is ask ourselves while watching these images, if something is going wrong, if we are making a mistake, and if we do, how can we correct it" said Ms. Erietta Kourkoulos-Latsis, during her speech. Ms. Jo-Anne McArthur said that "The world is changing and every day, more and more people are deciding to get actively involved to towards ending animal abuse. This is a really encouraging message."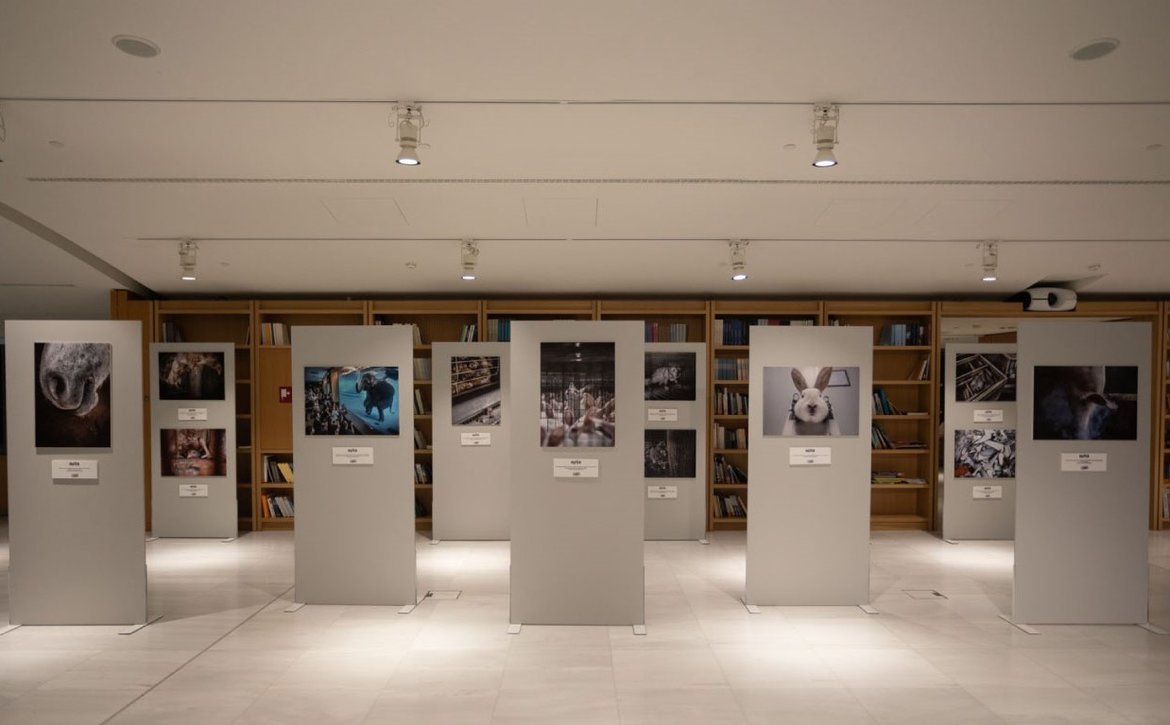 Ms. Olga Kikou, director of A Promise to Animals, informed the public about the big Research in Greek Pig Farming that the Organization carried out a few months ago, emphasizing the importance of substantial and effective legislation for the well-being of animals.

 People were stunned by seing what more or less everyone knows, but chooses not to see. 

The next day, 17.10.2022, a dedicated workshop for vegan and non-vegan activists was held. Jo-Anne McArthur shared her experiences, stories and opinions about her work with the public.