At the PEIRAIAS Metro station, an enlightening exhibition is presented, focusing on the treatment of animals by humans and what goes on behind closed doors, hidden from the majority of society.
This exhibition is based on the book "HIDDEN" by award-winning photojournalist Jo-Anne McArthur. It showcases her own works as well as contributions from collaborators across various countries around the world.

 The aim of this exhibition is to present the truth, informing the public about the reality of animal exploitation and abuse that often goes unnoticed, and to raise awareness about animal welfare issues.
A Promise to Animals, a non-profit organization, in collaboration with STASY, chose this particular venue considering two important factors. Firstly, it is a high-traffic location where a multitude of people pass by daily, providing an opportunity for a wide audience to engage with the photographs.
The second factor relates to our daily lives. We live in a world where everyone is constantly rushing to catch up, often intentionally or unintentionally ignoring significant stimuli present in our environment. By placing these artworks at the Metro station, we demonstrate that in a fast-paced world, certain things can captivate us and hold our attention.
In this endeavor, STASY plays a supporting role, recognizing its responsibility towards society, citizens, and the environment. The company strengthens the work of renowned social organizations, aiming to highlight and address social issues. As part of this commitment, STASY endorses and introduces A Promise to Animals to the Metro's passengers, hosting their photography exhibition at the "PEIRAIAS" station on Line 3.

 For STASY, Corporate Social Responsibility is an inseparable part of its philosophy and strategy. It is deeply intertwined with the social, economic, and cultural fabric of the capital city, in which the company operates. STASY acknowledges that the people of the city are its strength.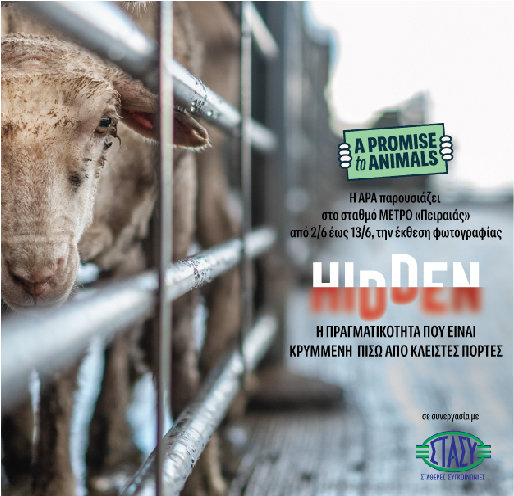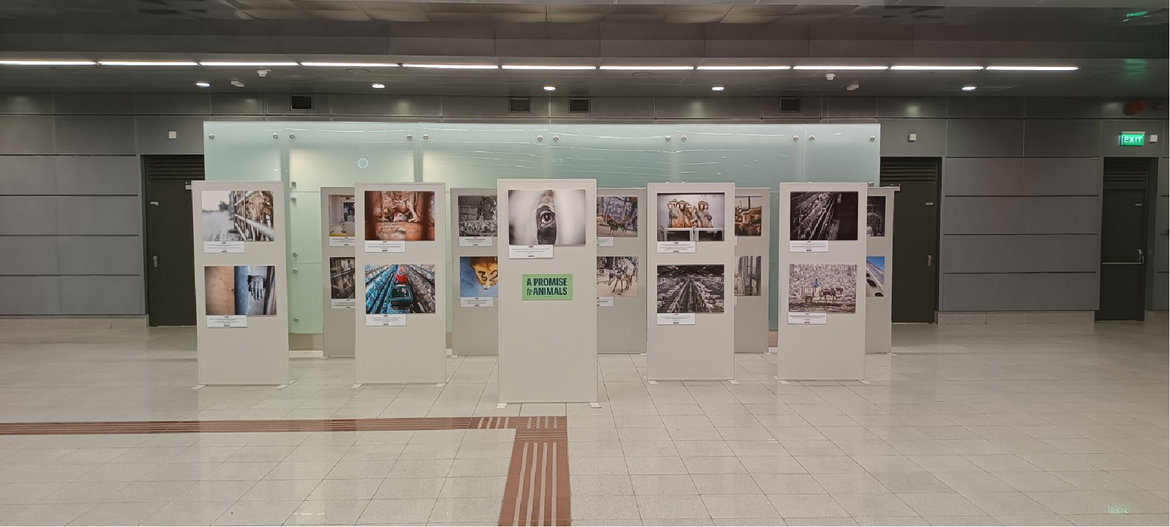 A few words about Jo-Anne McArthur
Jo-Anne McArthur is an award-winning photojournalist who has been documenting the lives of animals for two decades. She is the author of three books: "We Animals," "Captive," and "HIDDEN: Animals in the Anthropocene." Her work has received numerous accolades, including Wildlife Photographer of the Year, Nature Photographer of the Year, BigPicture, Pictures of the Year International (POYI), and the World Press Photo Award for Peace. Her work is available for free through the WeAnimals Media website. She is from Toronto, Canada.